UPDATE: Introducing the Nigerian Entertainment Lawyers Group on Facebook

Over the years, I have received tons of emails requesting I mentor and/or provide advice to law students, and/or young lawyers on how to break into the entertainment industry, as a lawyer. After recently receiving a handful of such requests from both Nigerian and non-Nigerian young lawyers and law students, I thought it would make sense if I provide a list of fellow entertainment lawyers, of Nigerian heritage, for Nigerian young lawyers who seek mentors/legal role models to look up to.
I actually thought it would take me thirty minutes maximum to put a list together. Boy, was I wrong! Yesterday, hours later, I was still researching to find legal practitioners to add to the list of those I already know who practice or have practiced entertainment law. How very frustrating. I found that there were many civil law firms and lawyers in Nigeria adding the tag "entertainment law" but there was nothing to indicate that they had the experience to boot.
Here is my list of entertainment lawyers (focus is on music) that I think you should know, myself included. I hope this list is helpful to those who seek to break into the industry as entertainment lawyers. I suggest you also make contact with the inactive lawyers on my list because while they are inactive, they are still involved in the industry and can share valuable insights that will help you; as you charge forward with your legal careers.
Please do your research before approaching anyone on this list for an informational interview/mentoring. The standard of professionalism expected from you does not drop just because these lawyers are of Nigerian heritage.
Cheers,
~Ms. Uduak
United States
Uduak Oduok, Esq.
Law Firm: EBITU LAW GROUP, P.C.
Role: Partner & Co-Founder
Contact
Ph: 916-361-6506
E-mail: (uduak@ebitulawgrp.com)
Law School
U.C. Hastings College of the Law, J.D
Georgetown Law Center
Year Admitted: 2001
Bar Admissions
California
U.S. Court of Appeals for the Ninth Circuit
U.S. District Court for the Northern District of California
Ms. Uduak is a Partner and Co-Founder of Ebitu Law Group, P.C. whose practice areas include contract drafting and negotiations, business litigation, intellectual property, fashion, and entertainment law.
An experienced litigator who has litigated a wide variety of issues in California courts, she has also handled a variety of entertainment deals for clients including network television and licensing deals. She has represented and counseled a range of clients in matters ranging from breach of contract disputes, promoter agreements, sports-agent agreement, partnership agreements, sponsorship agreements, record label agreements, film/television agreements, fashion agreements, fashion modeling, debt collection disputes, copyright infringement, trademark infringement, and licensing.
An ex-fashion model, Ms. Uduak also has over two decades hands on fashion and entertainment industry experience, which runs deep and diverse encompassing the disciplines of media, publishing, fashion, modeling, music, branding and public relations. She has provided business, media, public relations, and marketing consultation and helped secure sponsors for companies and individuals in the industry; which resulted in a successful brand repositioning of these individuals and companies.
Her work and contributions to the creative industry have been recognized by numerous organizations including the National Bar Association and featured in prestigious legal publications such as The American Bar Association Journal and The California Lawyer Magazine. She has also been a legal commentator and an invited speaker to numerous organizations such as Fashion Law Institute, Wharton School of Business, SXSW Inc., California Lawyers for The Arts, Aljazeera, Fox 40 News and New York's 107.5FM WBLS.
Ms. Uduak is the publisher of the pioneering blog, Africa Music Law™, a media brand empowering the African artist and the creative industry at large.
Nigeria
Audu Maikori, Esq.
Law Firm: Law Allianz – Legal Consultants
Role: Attorney, Co-Founder, Partner
Entertainment Law Practice: Yes
Law School: Nigerian Law School, Abuja
Year Admitted to Practice: 2002 (Nigerian Bar)
Audu Maikori, also a co-founder of one of Nigeria's leading record labels Chocolate City Entertainment, is a member of the Chartered Institute of Arbitrators UK, International Association of Entertainment Lawyers, the Nigerian Bar Association and International Bar Association (IBA). Audu is currently a Senior Partner with Law Allianz a firm of legal practitioners based in Lagos and Abuja.
In May 2007, Maikori co-organized the first ever Nigerian International Music Summit aimed at establishing a legal/regulatory framework for the Nigerian music industry in March 2007. Over 400 music industry stakeholders drawn from all over Nigeria attended the event. His belief in the creative industries of Nigeria and Africa made him a spokesperson and mentor for many youth in and around Nigeria.
Maikori has received both local and international commendations for his work in developing the youth including being invited to Albania in 2008 to deliver a keynote speech at a seminar organized by the Albania Ministry of Youth and Employment, Minister of culture and British Council. In 2010, Maikori was part of the Enough is Enough campaign which saw thousands of Nigerians protest against issues ranging from infrastructure failings, fuel shortages and power blackouts that reflected badly on the government's effort to provide the basic amenities for its citizens. In a largely peaceful four-hour protest, they marched to the National Assembly in Abuja, carrying placards, wearing T-shirts which stated "Enough is Enough," and carrying a letter outlining their demands. Maikori became the face of Enough is Enough after a police officer warned him to back down or be shot; Maikori refused to backdown and dared the officer to shoot. He later led the other protesters to march on peacefully to make their protests heard by the National Assembly.
Audu Maikori was appointed a member of the Presidential committee on the Subsidy Reinvestment and Empowerment Programme (SURE- P) which is made up of private sector business leaders with proven integrity who were selected by President Goodluck Jonathan to oversee and ensure the effective and timely implementation of projects to be funded with the savings accruing to the Federal Government from subsidy removal.
Dozie David Atueyi, Esq.
Law Firm: David & Company Legal Consultants
Role: Attorney, Founder
Entertainment Law Practice: Yes
Law School: Nigerian Law School
Year Admitted to Practice: 2002 (Nigerian Bar)
Contact Details:
USA: +16466753020
NIG: +2347038576107
Email: (doziedavid@atueyi.com)
David & Company Legal Consultants is a firm engaged in the practice of media, sports and entertainment law.  It is run by Dozie David Atueyi, a Mobil Oil Plc. scholar from the University of Lagos.  He attended the Nigerian Law School in 2001 and was called to the bar the following year.  He also attended a certificate program in Entertainment Law at the University of Johannesburg in 2007.
With eleven years experience at the Nigerian Bar, Dozie focuses on Legal Drafting and Conveyancing for businesses and professionals in the media, entertainment, fashion and related industries.
He is the Executive Editor of Pharmanews, West Africa's premier health journal, and the Executive Producer of the Pharmanews television programme.  He is also an Editorial Consultant for Lagos Indicator, a developmental publication of the Lagos State Government.
He runs Africa to America Productions LLC, a New York-based creative company committed to empowering Africans within the continent and in the Diaspora.  Various events are organized by the company, such as the African Mayors & Local Government Summit, the MDG Ambassadors from Africa Conference and The Great Nigeria SME Expo.
Dozie is the producer of the theatre company, Rhythm of the Black Man, reputed for cutting edge stage productions.  It was started by a group of students at the University of Lagos, leading to the musical album project, Your Dream Come True, which gave birth to the gospel music sensation known as KUSH.  The performing troupe is billed to premiere on Broadway, New York, in April 2013.
Dolapo Kukoyi, Esq.
Law Firm: Details Solicitors
Role: Attorney, Partner
Entertainment Law Practice: Yes
Law School: University of Ibadan Law School
Year Admitted to Practice: 2004 (Nigerian Bar)
Over the years, Dolapo has advised clients ranging from start-ups, large established companies, and multinationals to non-profit organizations, offshore foundations and Government agencies.
Dolapo also heads the firm's pioneering Media & Entertainment Practice, most recently advising on the structuring of a multi-sector Nigerian Entertainment Industry Conglomerate inspired by artists: FAMECORP Ltd. In 2009, Dolapo has led the team advising the Nigerian Electricity Regulatory Commission (NERC) developing the Network Transmission Agreements. She currently leads the team advising the Aiteo Consortium on its acquisition of 6 Distribution Companies as part of the Nigerian power sector privatization. Her determination and attention to the intricacies of every brief set her apart as a pillar of support to clients.
Oluwaseye Lawal, Esq.
Law Firm: L & A – Legal Consultants
Role: Partner, Head of Advocacy Team
Entertainment Law Practice: Yes
Year Admitted to Practice: 2000 (Nigerian Bar)
Oluseye Lawal is a Partner and Head of the Advocacy Team at L & A – Legal Consultants, one of the leading Intellectual Law Practices in Nigeria which specializes in Media & Entertainment Law. L & A has a clientele which include some of the best known names in Nigeria's key Creative Industries. Mr. Lawal has over 10 years legal practice experience in general corporate commercial law and litigation with an emphasis on Media Entertainment related matters and has been involved in major landmark matters which have impacted positively in the Nigerian Creative Industries landscape. Mr. Lawal is a member of the Nigerian Bar Association (NBA), International Bar Association (IBA), and Intellectual Property Law Association of Nigeria (IPLAN).
Ope Banwo, Esq.
Law Firm: Ope Banwo & Igbokwe
Role: Founder, Managing Partner
Entertainment Law Practice: Yes
Law School: University of Ife (JD), University of Lagos (LLM)
Year Admitted to Practice: 1986 (Nigerian Bar), 1997 (New York Bar)
Ope Banwo is an Entrepreneur, Attorney, Business Consultant, Author, Motivational Speaker, and Corporate Solutions Provider. He holds a Second Class (Upper Division) Degree in Law from University of Ife (now Obafemi Awolowo University) in 1985, was admitted to the Nigerian Bar in 1986 and a Masters Degree in Law From University of Lagos (1989). He was also admitted to the New York Bar and Federal Court of Nebraska in the United States in 1997.Ope Banwo has written 8 published books on different topics over the years including bestsellers such as The Kingdompreneur, Overcoming The Gideon Complex, The Kingdom Citizen, The Return of The Prodigal and Blessings of Adversity. He has presented different position papers and acted as a resource person at many business seminars, workshops and conferences over the last 24 years.
Ope Banwo started in the corporate world as a Management Trainee with Arthur Anderson and Co in 1989 and swiftly rose to become CEO of a PLC company within 4 years thereafter. As a Business executive Ope Banwo has served at the highest corporate levels for more than 19 years.
Apart from operating at top levels of Corporate Nigeria as CEO of several companies in Nigeria including a PLC by the time he was only 25 years old, Mr. Banwo also spent about 15 years in the United States of America as CEO of several companies and Managing Partner of Banwo and Igbokwe Law Offices before relocating back to Nigeria in 2009 to start the BANWO GROUP of companies comprising of a Law office, Finance Company, record label and entertainment company.
As a solutions provider and business consultant, Ope Banwo has provided cutting edge solutions to several industries including Law, Entertainment and Aviation. He is the originator of several initiatives in the entertainment industry including the Fanbook Concept, Celebrity Books and different approaches to marketing and distribution. As the Pioneer CEO of Dove Media, he was the first to introduce media distribution through Fast Food Outlets and Post offices in Nigeria among many others.
As a man committed to public service, Mr Ope Banwo made headlines (w)hen he started the MARKET OMBUDSMAN, a public initiative to ensure transparency, accountability and fairness in the market place (see http://www.nigerianmarketombudsman.com). In his position as Market Ombudsman, Ope Banwo initiated many public benefit LAWSUITS against some of the biggest corporations and banks in Nigeria during the economic crisis including the very first CLASS ACTION lawsuit over the stock market meltdown.
Inactive Lawyers (They no longer represent clients or take on cases)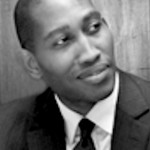 Dayo Ogunyemi/234 Media  (USA/Nigeria/Kenya) (Music/Film)
Dayo is the CEO of 234 Media. He has spent the past two decades at the confluence of entertainment, media and technology with employment experience with Booz Allen & Hamilton's media and technology practice, Sony Music Entertainment Inc., and BMG. In the past decade, he has focused on the finance, media and technology landscapes in Africa, garnering experience in principal investing, consulting, financial advisory and capital raising. He has served as one of the principal advisers to the Nigerian film industry on finance, distribution and intellectual property, including negotiating key licensing and distribution agreements. He has also formulated policy, advising the UN ECA and more than 7 African governments and regional economic communities (including the EAC and ECOWAS) on intellectual property, telecommunications, technology, e-commerce and finance. He serves on the board of the African Film Academy and as a film law expert for WIPO. He is a Beta Gamma Sigma graduate of Columbia Business School where he earned an MBA. He also holds a Juris Doctor from Columbia Law School, an SB from the Massachusetts Institute of Technology, and is admitted to practice law in New York.
Emem Ema/ One Management (Nigeria) (Music)
Emem Ema, fondly known as Mem 'O,' holds a degree in law from the University of Lagos. She is an ex-member of the now defunct group called 'Kush,' which comprised of Ty Bello, Lara George and Dapo Torimiro. She is also the founder of her entertainment company called  'One Management.' Under her leadership, One Management has worked with and/or represented a diverse portfolio of clients from multinationals to celebrity talents in the entertainment field including Singer Waje, Actress Nse Ikpe-Etim, Fashion Designer Yemisi, Filmmakers Nagite Dede and Kunle Afolayan (The Figurine), Artists Dare, Provabs, JayRule, among many. One Management was also responsible for helping secure and successfully bring foreign acts to prestigious events like Soundcity Music Video Awards, as well as working with ThisDay Music Festival.
Kemi Adetiba/ K'Alpha Innovations (Nigeria) (Music/Media)
Kemi Adetiba got her first taste of the media industry as a little girl accompanying her father, Dele Adetiba, to radio and television stations. Dele Adetiba is a renowned veteran in the advertising and broadcast industries, playing a pivotal role in their development in Nigeria. It was not long before he threw his daughter in front of the camera, where she headlined two national television commercials for the iconic detergent brand OMO.
Though a law school graduate, Kemi has, in a short space of time, excelled in the entertainment both in Nigeria and across sub-saharan Africa. Starting out as a radio personality with Rhythm 93.7FM, Kemi soon became the voice behind two nationally syndicated hit shows: Soul'd Out and her signature, Sunday at the Seaside, also frequently helming other shows on the station.
Slowly, she began to transition from her first love, radio, to focus on a budding television career. Today, she is one of Nigeria's top television personalities and producers, having hosted hit shows on MNet (Studio 53, Temptation Nigeria), Soundcity (Lifestyle, Celebrity Profiles, Chat Room, various red-carpet specials), and the nationally syndicated reality show, Maltina Dance All for three years running.
The Future Nigeria Awards have taken notice, nominating Kemi for the On-Air Personality of the Year award five years in a row (including 2011, where she became the first double-nominee in the ceremony's history with a nod for Screen Producer/Director of the Year).
Thanks to her fun, affable personality, Kemi was tapped to host numerous events including Silverbird Entertainment's 25th Anniversary Gala, the Dance Theatre of Harlem's Year-End Celebration show (alongside DTH founder, the great Arthur Michelle), the launch of HAUTE fashion magazine in New York, the 2008 Future Nigeria Awards (with Nollywood actor Raz Adoti), the 2009 Hip-Hop World Awards, and MADE Magazine's "Celebrities on the Runway" show.
In 2007, after years of success in front of the camera, her love of storytelling drew her to enroll in the New York Film Academy. Today, Kemi is an award-winning director, producer and cinematographer. Her body of work includes music videos, commercials, television content and films.
Shortly after its release, her short 'Across a Bloodied Ocean' was screened at the Pan African Film Festival in Los Angeles and the National Black Arts Festival in Atlanta. That same year, her production company, K-Alpha, produced for DVD The 2009 ThisDay Music Festival featuring headline act R.Kelly.
She has seen tremendous success as a music video director. Her first, for the song "Ekundayo" by singer/songwriter TY Bello, was named Best Female Video at the 2009 SoundCity Music Awards. Omawumi's "Today Na Today" video won Best Female Video at the Nigerian Entertainment Awards in New York and was nominated for Best Music Video at the 2010 SoundCity Awards. Her work on Banky W.'s "Lagos Party" also earned Best Editing and Best Male Video nominations at that year's SoundCity Awards. Kemi's work on "More You" by singer/songwriter Bez won her international critical acclaim, with the most touching tribute coming in the form of a write-up by her alma-mater, the New York Film Academy.
Her time as a speaker and judge at 2010's FIVECC 2010 (Music Film Festival) in Alicante, Spain, inspired her to do more to shine a spotlight on the music video works of her African contemporaries by launching the continent's first Music Video Festival. Kemi's other upcoming projects include multiple films and a social-media-driven charity, #PayItForward.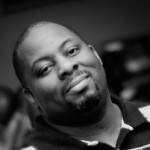 Obi Asika/Storm 360 (Nigeria) (Music/Television/Media)
Obi has worked in a range of different sectors and has always been interested in companies who are interested in Nigeria, where he believes that the significant obstacles in doing business in essence translates to significant opportunities and that there are few places in the world where the spirit of entrepreneurship is as alive as here in Nigeria.
He has worked in sports marketing, the music business, tv production, marketing and communication industries and have been producing events and been involved in direct marketing since the 80′s. He sits on the board of several companies across diverse areas of business. He firmly believes that African brands and companies need to think global especially with new technologies creating new ways to access global markets and is keen to work with those who are able to partner on this especially in terms of making African content (music, movies, sports, games, comics, etc) available to the African Diaspora and an increasingly engaged global audience.
He has worked as an executive producer of several tv shows and events, including Big Brother Nigeria, Doctor's Quarters, Dragons Den Nigeria, The Apprentice Africa, Calabar Rocks, Etisalat One Million Dollar Show, 100% Naija, Naija Sings and in terms of events, Nigerian World Cup Village for FiFA 99, Big Brother and Channel O Eviction Parties, Calabar Music Festival, The Calabar Carnival and worked with major brands such as MNET, MTV, Channel O, Soundcity, and State Governments such as Cross River State Government and The Lagos State Government.
As the Founder and Visionary of Storm 360, he is at the forefront of driving urban entertainment across Nigeria, Africa and the rest of the world . Storm 360 is one of the key drivers of the emerging entertainment industry in Nigeria and we work across tv, film, music, events, digital and merchandise. For more info on this company please check out www.storm360degrees.com
Sasha P/ Storm 360 (Nigeria) (Music)
Sasha also known as the "First Lady" of Nigerian Hip Hop has remained the most visible female artist in Nigeria for over 7 years , with the success of her debut album "First Lady" and support from her record label STORM, she has continued to increase her dedicated fan base and has been nominated for various awards home and abroad, most recently winning the "Best Female Video"at the Presitgious channel o awards, october 2009 and is currently nominated in the category of "best hip hop act in Africa" at the coveted KORA awards 2010 making her the first west african female hip hop artist to be nominated twice!(first in 2004)
Sasha real name " Yetunde Alabi" won the "Best female artist " award at the women in entertainment awards held in England (February 09) for her first single titled "Adara" ,and was nominated in two categories ( Best female video and Best cinematography) by the prestigious Nigerian Soundcity Video Music Awards for her second single "Only One" which was held on the first of August 2009.
Without a doubt she has earned the respect of her peers from her dedication , hard work and stellar performances some of which include her being the first ever Nigerian female artist to perform at the 20th anniversary of the World Music Awards in October 2008, she has shared stages with a host of International and National acts which include Boys 2 men, Dru Hill, Rihanna, Shakira, P Diddy, John Legend and R kelly. In Suncity South Africa on his most recent African tour (June 09) to name a few.
As a designer of her own clothing label (Eclectic by Sasha) and the National Ambassador of the First and currently only Nigerian Mobile phone company (Anabel). She remains arguably one of the busiest artists in Nigeria but she always makes time to give back to the community which she believes made her who she is " I believe as an individual , I have a social responsibility to make a difference any way I can" , and this she has done consistently over the years, she was part of the "Save a street child" campaign in Lagos (January 2009) and the recently launched "Maternal Mortality" project (May 2009) which is an initiative by renowned Nigerian Fuji musician Kwam 1 to educate and help cater to the needs of young mothers who seek adequate medical care and will be singing Christmas carols with the ADIC orphanage,Ovation Red Carol service and Coca-Cola light up a tree all in the spirit if Christmas.
Sasha is currently enjoying major rotation of her latest singles "GidiBabe" released as a present to her fans on her own birthday ( May 21, 2009). " I'd been working so hard on my sophomore album and I just wanted the fans to have a little teaser of what's to come so I'm really delighted with the response so far!". The promotional video off her forthcoming album "Put it down" featuring Dama Do Bling (Mozambique) has garnered so much attention already and wowed audiences with a classic performance at Big Brother Africa 2009! The video for her second single titled "Making Money" followed closely by a remix featuring label mates Naeto C and Sauce Kid is currently topping video charts all over the continent , she enthuses that "its a song everybody can relate to considering the economic crisis the world over!" Without a doubt she has lived up to her name and all the world awaits the First lady to keep taking them by storm.
Photocredit: Entertainment Law Cloud 123rf
Latest Podcast: The 3 real reasons Wizkid was a No Show at Coachella Music Festival