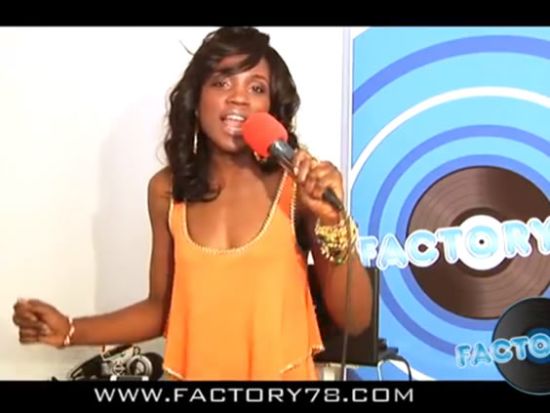 There is something about this woman. I can't place my finger on it but there is something there. I can't shake her off the music thoughts in my head, right from when I first heard her work.
She's got the charisma, looks, talent, stage presence, industry experience, albeit in the UK, she is articulate, fashion forward, charming and she just got on Nigeria's music scene. It is indeed about to get "dangerous," at least my instinct tells me that, with the caliber of female singers/songwriters Nigeria's music industry will churn out in 2013. I think the trick for her will be to focus, exclusively, on her fans and growing her African fan base (on the continent and across the globe) with absolutely no distractions.
I look forward to what Seyi Shay has to offer and backed by Cecil Hammond's Fly Time Records, I expect solid numbers on AML music boards. I think I am placing my bet on her as an artist to watch in 2013. Let's see what happens with my bet come December of next year.
-Uduak
WHAT I DO: I am a California licensed attorney who helps creatives and owners of business enterprises sleep better at night by predicting, preventing issues, and protecting their prized assets through my transactional and litigation services.
WHOM I WORK WITH: I have counseled a range of clients from musicians, models, actors, actresses, and designers, to diverse business owners in numerous areas of the law including contracts, business law, fashion and entertainment law, copyright, trademark and intellectual property law. I bring over two decades of first-hand knowledge and experiences that are as diverse as they are deep in the fashion and entertainment industries. I am an attorney who "gets it" when it comes to resolving legal issues for the fashion and entertainment industries.
MY ACCOLADES? Please click here for the rundown.
INTERESTED IN TALKING? Reach out to me via email me at (uduak@ebitulawgrp.com), visit me online at www.ebitulawgrp.com, or call me at (916-361-6506).
ABOUT AFRICA MUSIC LAW: It is a first of its kind music law blog providing legal commentary and analysis on issues targeting Africa's entertainment industry. Learn more here.
For blog-related inquiries (advertising, podcast licensing, feature as a guest, news tips), contact me at (africamusiclaw@gmail.com).
Full bio: Ms. Uduak Bio/