The question of whether the Musical Copyright Society of Nigeria (MCSN) can administer, protect or sue for the infringement of its intellectual property right without being a collecting society approved by the Nigerian Copyright Commission (NCC) has been resolved by the Court of Appeal in favour of MCSN.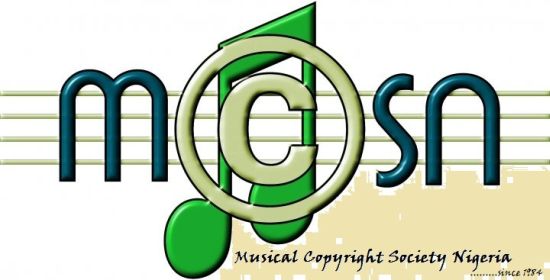 The Court of Appeal presided over by Honourable Justice Amina Adamu Augie and in a lead judgment delivered on the 28th Day of May, 2015 by Honourable Justice Joseph Shagbaor Ikyegh of the Lagos Division unanimously decided that as an owner, assignee and exclusive licensee, the MCSN need not be a collecting society before it can sue for the infringement of its copyright and therefore declared that Section 39 (formerly Section 32B) of the Copyright Act does not apply to MCSN.
The judgment was in respect of an appeal lodged by the MCSN against the decision of the Federal High Court in an infringement action which the organisation brought against Details Nigeria Limited (one of the operators of Multichoice or DSTV in Nigeria) for the broadcast of the works in MCSN repertoire in Nigeria without MCSN's permission. The Federal High Court, presided over by Hon. Justice Tajudeen Odunowo, now retired, had ruled that because MCSN had not been approved as a collecting society, it cannot sue. Not satisfied with that decision, MCSN through its lawyer Norrison I. Quakers SAN went on appeal to the Court of Appeal, which now overturned the decision.
This decision apparently settles the raging controversy that MCSN as an owner, assignee and exclusive licensee of copyright does not necessarily need to be a collecting society to judicially enforce its copyright.
A close watcher of the intellectual property sector in reacting to the latest judgment of the appellate court declares that the decision of the Their Lordships would definitely open the way for competition in the copyright industry, which had been held down by stifling monopoly engendered by the corrupt activities of certain officials of the NCC over the years.
(Ruling sent by MCSN. If you know of a case filed in Nigeria's courts affecting the entertainment industry or you are involved in the case and would like me to share with the AML audience, please email africamusiclaw@gmail.com).
MCSN vs Details Nig. Ltd. , 2015 Judgement
WHAT I DO: I am a California licensed attorney who helps creatives and owners of business enterprises sleep better at night by predicting, preventing issues, and protecting their prized assets through my transactional and litigation services.
WHOM I WORK WITH: I have counseled a range of clients from musicians, models, actors, actresses, and designers, to diverse business owners in numerous areas of the law including contracts, business law, fashion and entertainment law, copyright, trademark and intellectual property law. I bring over two decades of first-hand knowledge and experiences that are as diverse as they are deep in the fashion and entertainment industries. I am an attorney who "gets it" when it comes to resolving legal issues for the fashion and entertainment industries.
MY ACCOLADES? Please click here for the rundown.
INTERESTED IN TALKING? Reach out to me via email me at (uduak@ebitulawgrp.com), visit me online at www.ebitulawgrp.com, or call me at (916-361-6506).
ABOUT AFRICA MUSIC LAW: It is a first of its kind music law blog providing legal commentary and analysis on issues targeting Africa's entertainment industry. Learn more here.
For blog-related inquiries (advertising, podcast licensing, feature as a guest, news tips), contact me at (africamusiclaw@gmail.com).
Full bio: Ms. Uduak Bio/